Welcome to our Nursery for 2 year olds!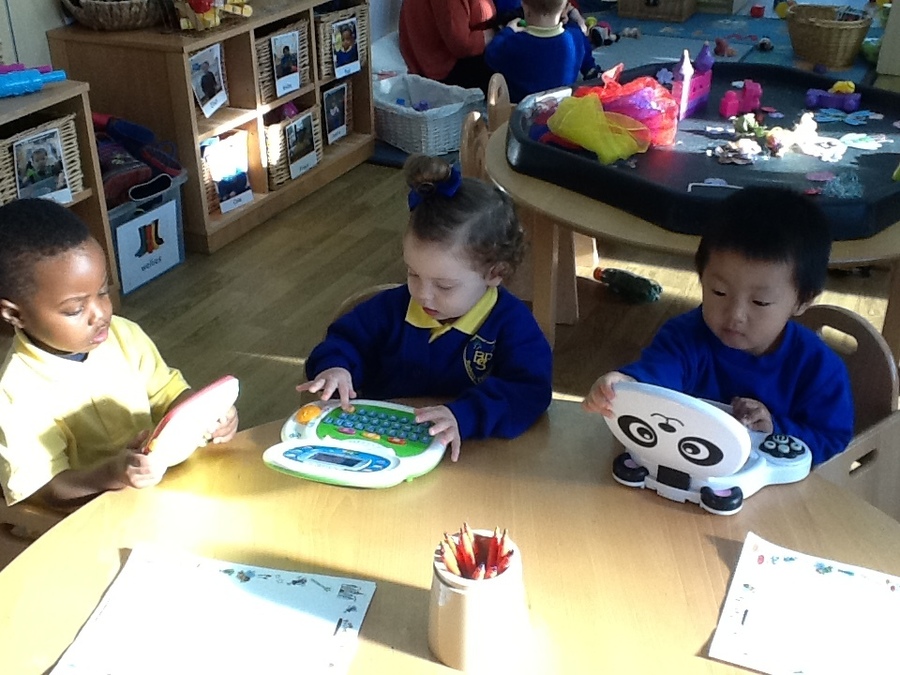 Welcome to our Two Year Old Nursery!
We have busy mornings and afternoons in the Two Year Old Room! Our session times are as follows:
Morning Nursery: 08.30 (with a 15 minute flexible drop off) until 11.30
Afternoon Nursery: 12.30 until 3.30 (with a flexible collection from 3.15)
Please be prompt collecting your child, as late collections are monitored.
All children have a daily snack, and milk or water for which we charge £1 per child, per week. Please send snack money into Nursery on Monday, if possible.
Please make sure that your child has nappies, wipes, a full change of clothes and wellingtons for every session. Remember to clearly label all items of clothing with your child's name to avoid things being lost. We go outdoors every day, in all weather, so please ensure your child has a warm coat and hat/gloves in the winter and apply sun protection in the summer.
We look forward to working with you!
Mrs Flack and the Nursery Team
We understand that it can be quite daunting for parents when their child starts Nursery. we have uploaded some information and guidance which we hope you will find useful. Please click on the links below to find out more:
Stages of Speech & Language Development
Toilet Training Advice - NHS leaflet