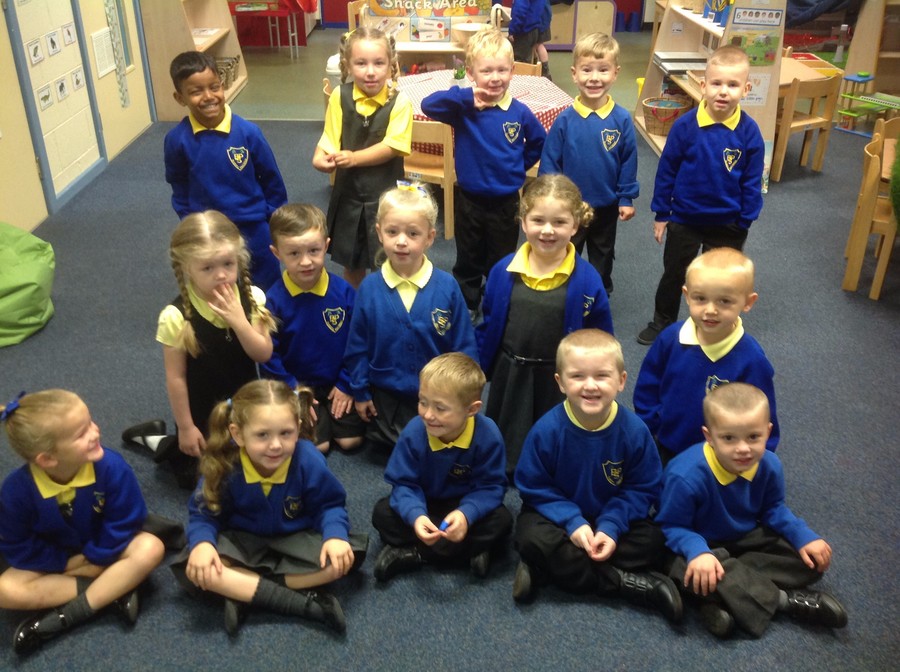 Reception - DA
Our class has started the Spring term really well! We have shown our creative sides by designing and building a class dragon called 'Sweetie'.
We are enjoying creating stories, imaginative role play and investigating our environment. We have also impressed all the adults in Reception with our wonderful writing!
In the next few weeks we will be redeveloping our outdoor provision, but in the meantime we have been sharing our ideas about what enhancements we would like to see.
We have taken lots of photographs of us in action which shows the fun, enjoyment and learning happening in Reception.
Miss D Albiston, Mrs K Rich and Mrs M Barwise
Displays in Reception
We all enjoyed our 'Families that Learn Together' sessions.
Nursery Reading session