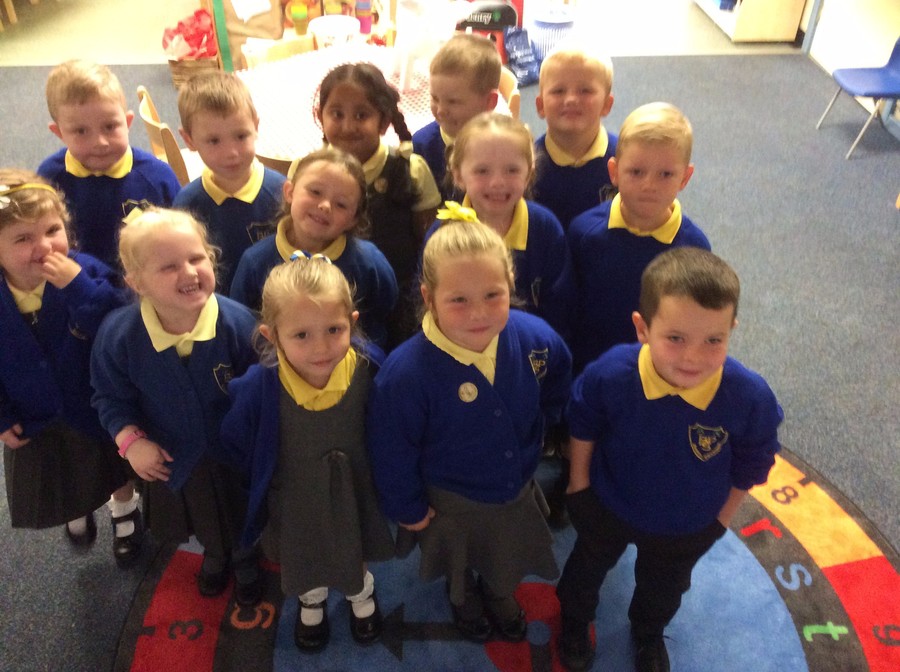 Reception - NO
We are so excited to share all the fantastic things that we will be getting up to this term.
We started the term by reading a classic Julia Donaldson book, 'The Gruffalo.' This is one of our favourite books. We love how the mouse fooled the Gruffalo into believing that he was the most feared creature in the woods. We have loved playing in our woodland area in the class where we can re-enact the story.
We will be reading more of Julia Donaldson's books this year, these will include 'The Gruffalo's Child,' 'A Squash and a Squeeze' and 'The Smartest Giant in Town.' We love reading both in class and at home; reading helps us with our phonics, spelling and imagination. Don't forget to read a bed time story to us every night!
Our phonics and writing skills are very important to us. We will be concentrating this term on letter formation and beginning to write some sentences. We have already learnt that adjectives help to make our sentences more exciting as they help describe something clearer. We created some fantastic adjectives to describe the Gruffalo.
We have been very busy, as always, in Maths. We have been learning some new number songs and have been perfecting our number formation to 10. We know lots of songs to help us form our numbers correctly. Mrs Block and Mrs Barwise are excellent at remembering all of them! Miss Owens forgets some of the words!;) We are beginning to recognise numbers up to 20 and will continue to learn up to 50. We are so clever!
In the next few weeks we will be learning to tell the time, recognise the properties and name all the 2D and 3D shapes and maybe drawing our own pictograms! Exciting times ahead in Maths!
We really enjoyed celebrating Chinese New Year which was on 28th January. This year we are celebrating the year of the Rooster. We have learnt all about the different traditions surrounding the New Year. We even dressed up in traditional Chinese outfits and learnt some new dances; we also cooked and tasted some delicious Chinese food!
We have recently completed our own version of a classic Jackson Pollock painting. We had so much fun creating the paint 'splatter' effect. We used paint brushes and spray bottles to create the effect.
Pupil well-being is very important in Blueberry Park. We have been learning lots of different techniques to help us calm our mind and body when things get tough. We have learnt how meditation and mindfulness can help us calm our thoughts and relax our minds. We have also learnt how to self and peer-massage. This helps us to relax our body and mind after a hard morning of working on Maths and English! We love listening to the classical music Miss Owens plays; it helps us 'chill'!
"When little people are overwhelmed by big emotions, it is our job to share our calm, not to join their chaos" L.R Knost
Thank you,
Miss Owens and Mrs Block
We are the Gruffalo (Reception)
Massage in Schools
Reception puppet show
Some of our fabulous displays...
Reception classes displays
We all enjoyed our 'Families that Learn Together' sessions.
Nursery Messy morning