Welcome to Year 5DH.
Mrs D Harris and Mrs S Foy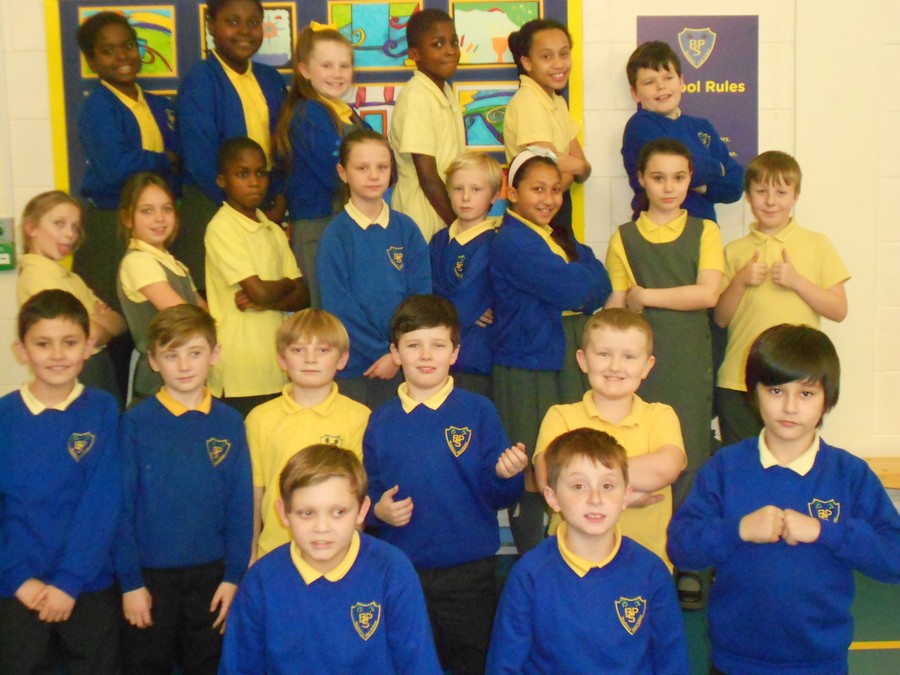 Hello again from Y5D.H. Here we are in a new term where we are continuing to work as well as we can and be the best we can be and especially to be Year 6 ready.
This is a very exciting term. We are making delicious, nutritious food from different cultures and seasons which we enjoy tasting and taking the recipes home.
We have improved so much at violin. Our whole class learn and play with Mrs.Honey who inspires us to keep practising.
Recently we formed an enterprise group and thought of ways of making money. We are now working out how much profit we made and thinking of how to invest it in another venture.
We have a visit later this term from Liverpool University. It's never too early to think about what is out there for us when we finish in Primary School. We also have a visit planned to enable us to consider how to keep safe online.
Most of us have places in after school clubs. There are so many at Blueberry Park to choose from.
ENTERPRISE CHALLENGE CELEBRATION EVENT
February 2017
We are really proud of the Year 5 pupils who represented Blueberry Park at the 'Enterprise Challenge Celebration' event at the LACE Conference Centre in Sefton park recently.
The children have been busy with their 'Cakes at Break' project. They needed to demonstrate many skills including teamwork, leadership, listening, presenting, problem–solving, creativity & communication. With just £10 to start with, they have made £75 so far, and they haven't finished yet! We look forward to finding out what they are going to do next. Councillor Gary Miller was at the celebration, and was extremely impressed with their presentation.
PROFESSOR FLUFFY'S ROADSHOW
Professor Fluffy's Primary Roadshow is an exciting, classroom-based project that delivers sessions to both Year 5 and Year 6 pupils by current students and recent graduates.
The Professor Fluffy Roadshow is a two hour programme which aims to raise awareness and aspirations of university. The children get an insight into what being a student is like, what courses they can study, where they can go to university and what happens at graduation. The children are fascinated by the concept of university and always have plenty of questions to ask!
The session includes resources for the children to complete during the session and to take away after the Roadshow:
- An interactive Professor Fluffy website session
- Professor Fluffy comic activity
- Graduation ceremony
- Professor Fluffy incentives to take away‌‌‌‌
Year 5 ENTERPRISE CHALLENGE Celebration
ARTS AWARD
Congratulations to our Year 5 pupils who have received their Arts Award from Trinity College London! This award is to recognise their participation in learning the violin or cello, finding out about other musicians and their work, and performing to a variety of audiences. The award also recognises how the children have developed their understanding of the arts and communication skills.
We are very proud of them!