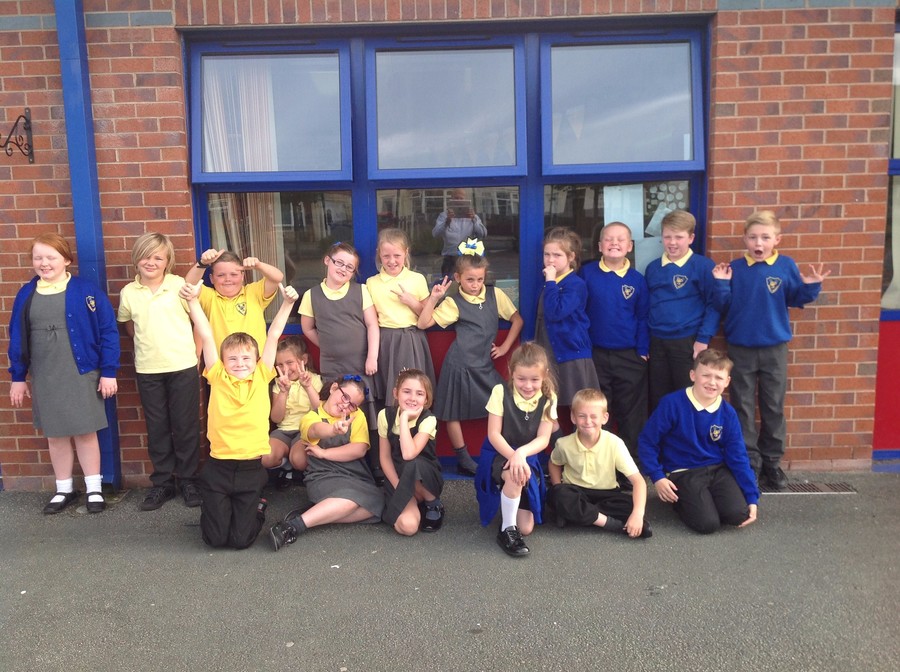 Welcome to Class Y4KB
Our class teacher this year is Mr. Blaylock and we are supported further by Mrs. Flynn and Mrs Hodgson. We have lots of exciting learning opportunities planned, and we are continuing to learn the violin! This takes place every Thursday and at the end of our tuition this year, we will be welcoming you in to see us perform a recital of our new skills.
In Maths, alongside our general curriculum objectives we continue to push Blueberry's whole school Times Tables initiative. This is led primarily through developing our Times Tables skills (by recall – to memory!) and attempting to scale the heights of the 'Cracking Times Tables' ladder! Letters will be coming home about this to provide you with all the information you need about it and how you could help too.
In English, we enjoyed a celebratory Roald Dahl special, learning about the story of James and Giant Peach before moving onto writing a newspaper report about the 'Panic of the Peach in the Big Apple!'. We are now moving forward with the children enthralled in the world of Boggarts and Brownies, in the story 'The Spiderwick Chronicles'.
Featuring elsewhere in the curriculum, we are also studying 'States of Matter' in Science. The Water Cycle and Rivers for our Topic and working hard learning French with Madame Burkot!
PE for this term is swimming every Tuesday morning. The children must bring their own swimming costume (one-piece costumes for the girls) and towel. Girls are also required to wear a swimming cap; these can be purchased from school for £1.
Homework is sent home every Friday and is due back in every Thursday.
Please also ensure that your child reads each night and if you could sign their reading record for us that would be a great help.
Finally, it is our aim that all children in year 4 will know how to spell the full list of Y3/4 words by the end of the school year. Please help us achieve this by spending a few minutes each night quizzing and questioning them on these along with their times tables.
Thanks for your support!
4KB
Mr K Blaylock, Mrs V Flynn and Mrs Hodgson