Summer Challenge
Thank you for all of your hardwork and for joining in with our activities online. We want you to enjoy yourselves over the summer holidays. Have lots of rest, have fun, help out at home but most of all ....
KEEP SAFE !
However, we know how you like to keep busy and how many of you just love a challenge. Keep your brains working and keep being creative. Have a go at some of the activities below that your teachers have chosen for you. See you in September.
Mrs Gelling's lego challenges
Skills Lego develop :
Lego provides tools that develop lateral thinking in a fun environment
It teaches children to think in three dimensions
It improves literacy as children work with instructions
It develops problem-solving, organization, and planning by construction
It improves creativity
It enhances communication and critical thinking
It boosts children's motor development.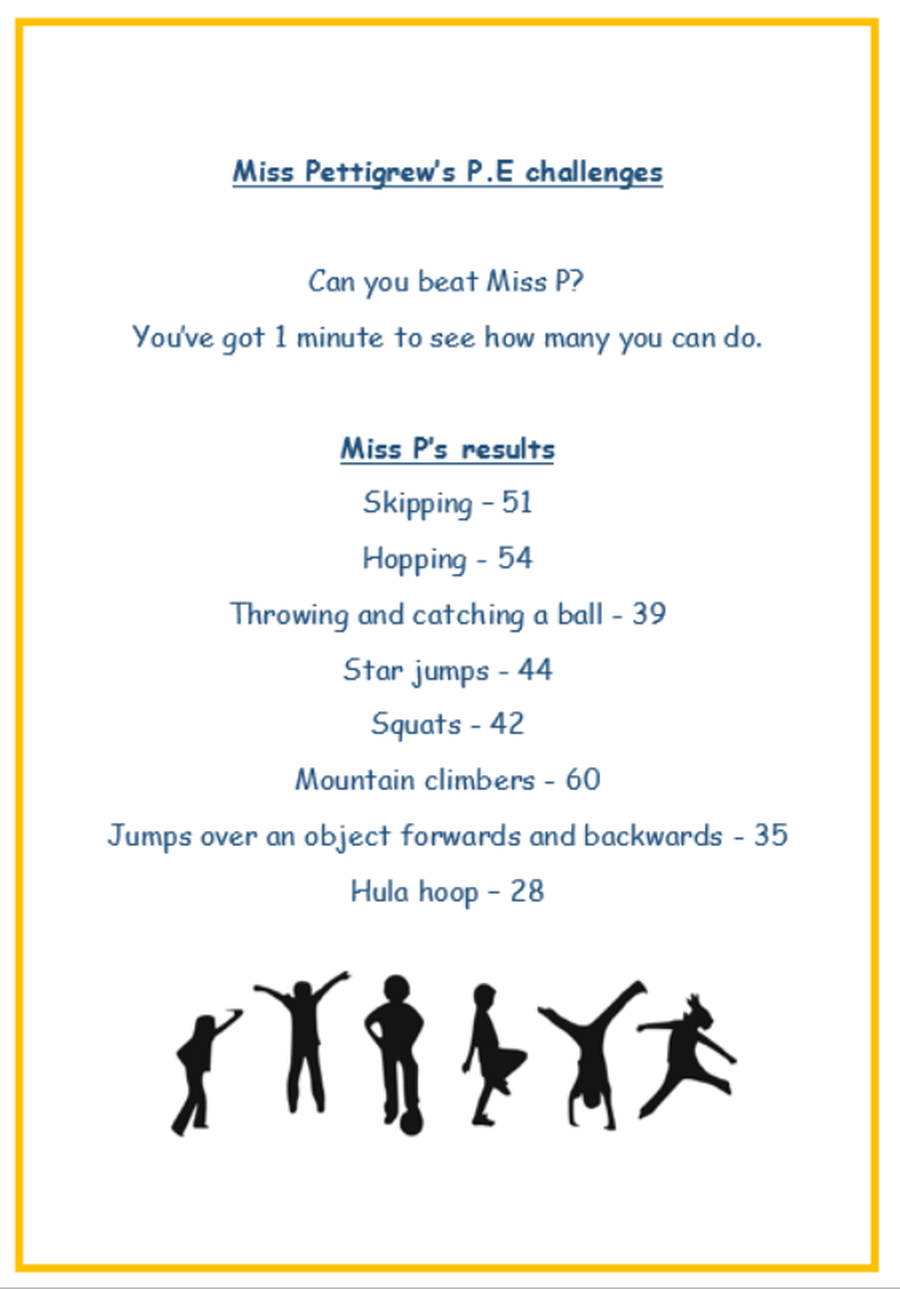 Year 1/2
Summer Holiday Activities Years 1 and 2
Over the summer holidays, we would like you to read every day for at least 10 minutes and then you can keep your brain sharp by doing some of these activities. Remember there are lots of free books online at oxfordowl.com and audible. You can always watch stories online too!
Maths
Practise numbers bonds to 20 for Y1 or 100 for Y2. Count as high as you can then count back to 0, measure something, count coins, sort objects, make patterns or go on a shape hunt. Count in steps of different numbers.
Technology
Go online and play some educational games. Try TT RockStars, Topmarks, BBC Bitesize, Purple Mash and Spelling Shed. You can also play phonics games on Phonics Play.
Words
Practise writing and spelling your Y1 or Y2 Common Exception Words (they can be found online). Grab some paper and a pencil and look around your house for these words. How many can you find? Write these words in chalk on the floor, in steam on a mirror, using playdough, in paint or another fun way!
Thoughtful
Write about what you have done in a summer journal.
Fun
Ask an adult to do a science experiment with you, Make an obstacle course in your garden or in the house (safely!) Go on a nature walk, paint a picture, learn a new song or dance! Make a junk model Create and act out your own play.
Be creative!
How many different activities will you be able to think of?
Have a lovely summer holiday and keep safe!