Maths Party Day 2020
Please see links below for fabulous, real life, practical, fun activities that you can enjoy at home with your family.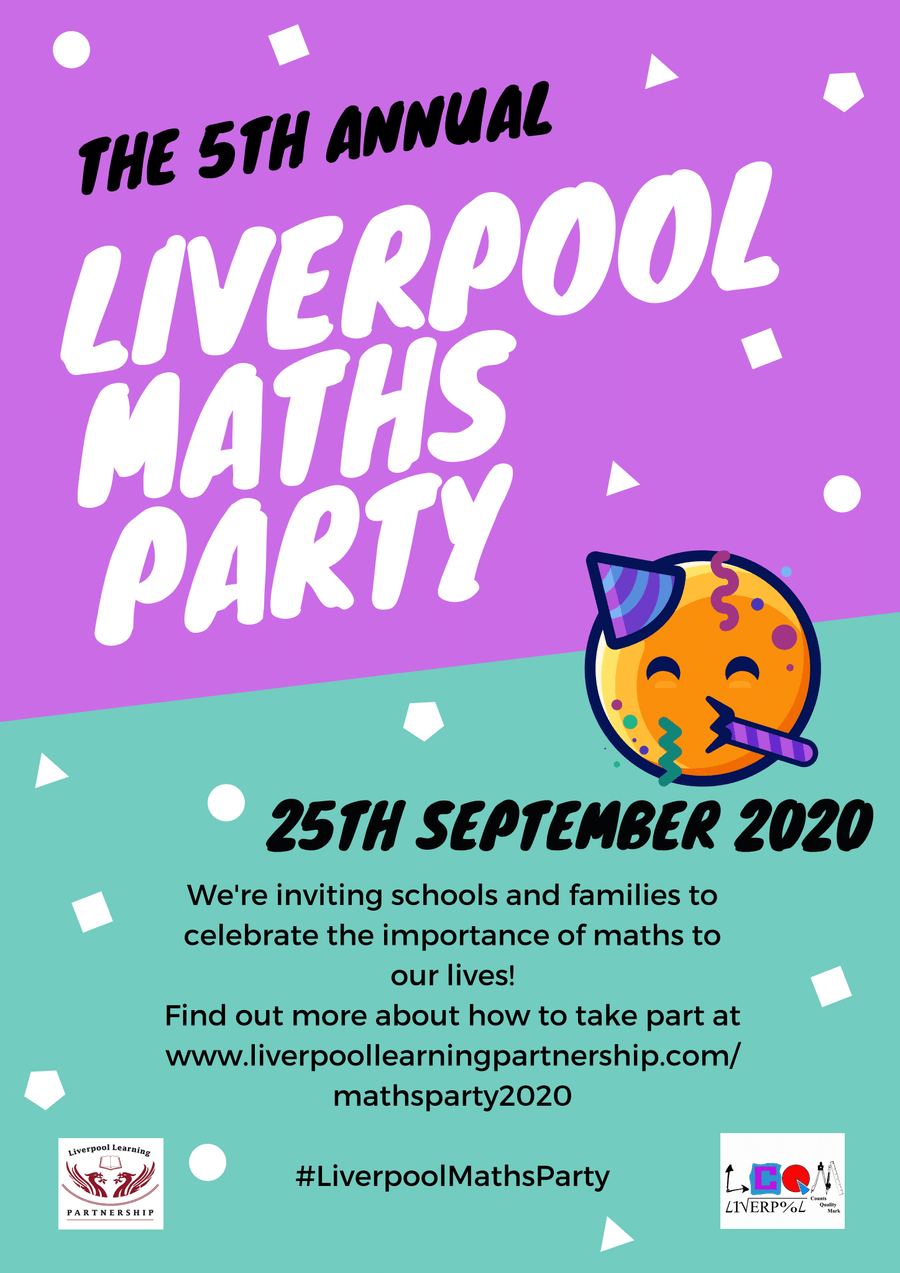 For the past 5 years, Liverpool schools have joined together to celebrate how integral maths is to our everyday lives. Schools across the city use the Liverpool Maths Party as an opportunity to explore maths across the curriculum and to engage parents and the wider community in maths activities.
We are encouraging classes/bubbles to celebrate Maths safely, adhering to social distance measures on Friday 25th September.
There are Virtual Party Bags featuring maths activities for families to use at home. Just click on the links below.
EYFS: https://padlet.com/jholder_llp/eyfsmathspartybag
KS1: https://padlet.com/jholder_llp/ks1mathspartybag
KS2: https://padlet.com/jholder_llp/ks2mathspartybag
Please remember to tweet any photographs @Blueberryparkuk or instagram us @ blueberryparkprimary
Many thanks for your continued support.
Mrs Gelling