Good morning everyone. We are so sorry that we cannot be together at the moment.
We Hope that you are all safe and well.
We will be updating this page regularly with activities for you to try. Please send any pictures or news that you have to our email address nursery@blueberrypark.liverpool.sch.uk.
Miss Collinge, Miss Ross, Miss O'Shaunessy
Update from Miss Collinge 25/01/2021
Hello Everybody! I have created a table full of lovely activities surrounding the topic of Artoc Animals for your child to do at home! Please don't worry if you do not manage all of these activities over the week, they are just a guide line of the things we would normally be focussing on in Nursery!
We miss you all and hope to see some lovely photos of your hard work! Stay safe, see you soon!
Miss Collinge, Miss Ross and Miss O'Shaunessy x
Can you count the polar bears? How many penguins? How many Igloo's?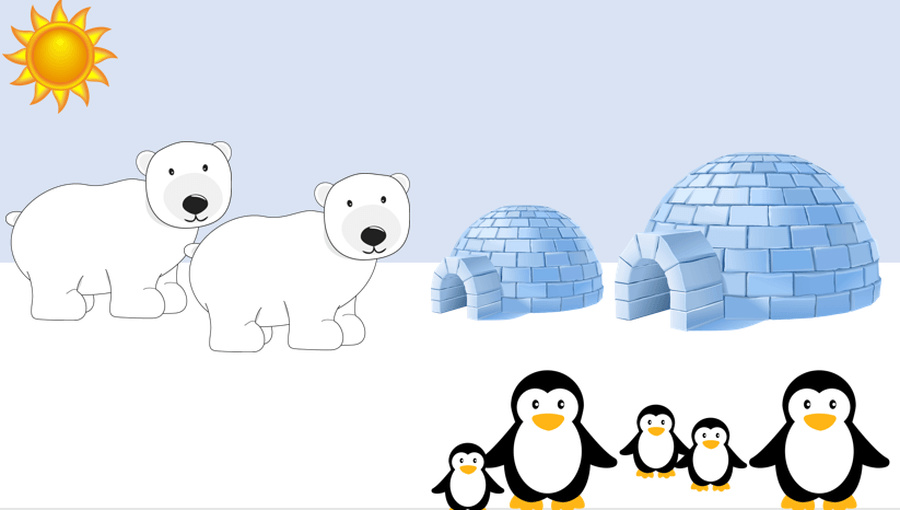 Take a look at some of our fabulous friends who are working really hard at home! Well done everyone, we are so proud of you!
Merry Christmas from Nursery 3''s and 4's AM!
Hello everybody! Welcome to Blueberry Park Nursery. We have had a busy couple of weeks back but we have loved having both our existing and new children here to join us! We have had lots of fun exploring our new environment and we continue to love learning through provision every day! Thank you to all of our parents for being so supportive of a few changes we have had to make to keep our children safe. We are looking forward to whatever the new school year brings!
Miss Collinge, Miss Ross and Miss O'Shaunessy