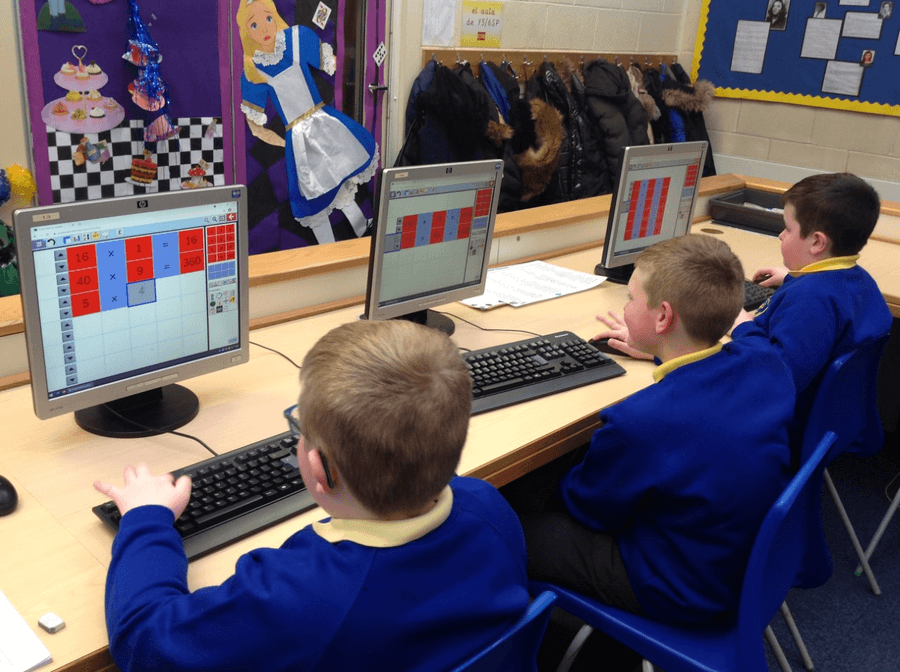 What makes a good computing student at Blueberry Park?
A good computing student will demonstrate excellent understanding of the three most important concepts in computing which are:
Computer Science

Information Technology

Digital Literacy
Pupils will make effective use of a range of hardware and software, while showing positive attitudes towards the subject. Our pupils will in turn show high levels of fascination, innovation and creativity in their understanding and within the use of skills in computing.
About computing
Early Years Foundation Stage (EYFS)
The computing curriculum currently does not stretch to Early Years but technology is one of many key parts in the Early Years Framework. The Early Years Framework offers a strand of development where children are encouraged to explore and observe different types of technology from a young age, including toys with knobs/ pulleys, wind up and pull back toys as well as completing a simple program on a computer with age appropriate computing software.
Key Stage 1 (Year 1 and Year 2)
Computer Science
Computer Science covers topics such as:
Algorithms

Sequence

Selection

Variables

How computer networks work
Information Technology
Information technology is taught in both key stages, usually by doing activities such as creating digital content such as audio, images and films.
Digital Literacy
Digital literacy is usually taught around a lot of 'online safety' and how we use technology safely. All children are taught how to use a computer and networks safely, and how to report any problems they may occur whilst online.
Key Stage 2 (Year 3, Year 4, Year 5 and Year 6)
Computer Science
In Key stage 2, conceptional thinking is developed further through many different ways by breaking down larger problems into smaller ones.
Information Technology
Children are taught how to use search engines appropriately and use technologies to effectively analyse, present and evaluate data.
Digital Literacy
Key stage 2 also look at online safety in detail and will also assess and evaluate how safe and reliable they think online information is.
Links to games and activities